Absolute Slayfest on the Tog!
Tom and Capt. Skip got out for a beautiful day of black fishing, and boy what a day !!!  The duo fish a few spots in CT. and every drop was an instant slam…the boys estimated they had close to 200 fish of which there were over 35 keepers.(of coarse all were released except a few for the dinner table. Tom was high hook with a 8 lb. Tog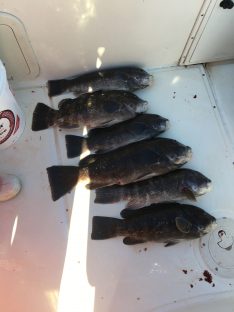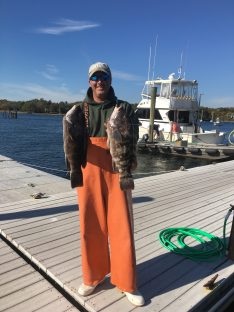 …Amazing Day !!!
Posted by:
Pursuit of Bass Fishing Charters
Located in: Huntington, NY Phone: 516-238-6445
Pursuit of Bass Fishing Charters. Spend a morning, afternoon, or evening fishing with Capt. Skip Hartmann. He is a USCG licensed captain, and an incredibly dedicated sport fishing guide. Capt. Skip has been fishing the long Island Sound for over 40 years. Expect 100% effort on your trip as Pursuit of Bass Fishing Charters offers a variety of different charters departing from Gold Star Beach(Town of Huntington).Local pickups and dropoffs available!
See All Reports