AMERICAN RED SNAPPERS OFF NC COAST
06-06-2016
​
Head offshore this morning in calm seas with Denver Compton, Allen Addair, Forest, VA; Schuyler Compton, Myrtle Beach, SC; Jeff Allen, Lynchburg, VA; and Chris Ramsey.
​
Mother nature had thrown everything she had at us the last few days. A depression on our coast, heavy rains, a flood tide today, and a screaming tide offshore today that made it hard to keep our baits and heavy weights on the bottom. But perseverance and determination from hitting rock after rock picking at a few here and a few there we ended the day with a banner catch of around 300 pounds consisting of silver snappers, Grey snappers, triggerfish, Vermillion snappers, Black Bass, Amberjacks, Scamp Groupers and Almaco's.
​
We also caught and released a lot of Big American Reds.
​
It was a good day of fishing with good friends. Headed out again in the morning if the winds allow.
CAPT BUTCH FOSTER
YEAH RIGHT CHARTERS
www.yeahrightcharters.com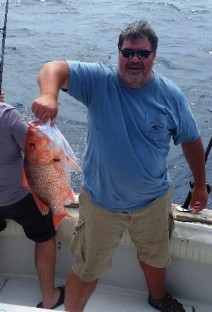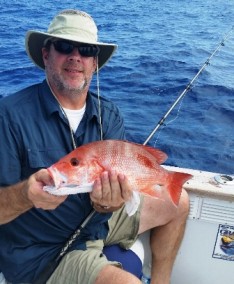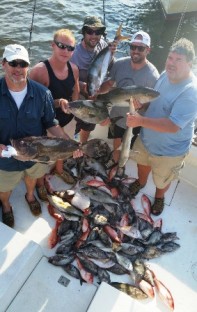 Posted by:
YEAH RIGHT CHARTERS
Located in: South Port, NC Phone: 910 845-2004
The Yeah Right II is a 34' twin diesel sportfisherman that is loaded with fishing gear and electronics to get you fish from nearshore all the way to the gulfstream. Captain Butch Foster has the experience and knowledge to get you the fish. He says that after 53 years on the seas he will "guarantee you fish on his 10 hour offshore trips or it cost you nothing*". Come fish on the charter boat that fishermen prefer and locals recommend and you too will see what it means when we say "FISH ON"!!! Thanks for fishing with us.
4909 Fish Factory Rd Southport, NC 29461
See All Reports