"The Elmira Boys" are at it Again
Capt. Skip was blessed with a repeat of the Elmira Boys !!! Dave and Mike were joined by 2 friends who were newbies to Striper fishing, but caught on quickly and banged up some nice fish…The crew had some nice fish to bring home ..then the gang switched to fluking and the bite was steady and strong !!! to finish the day, they boy's had 12 keeper Fluke with many short fish, some nice Bass and a few nuisance sea robin !!!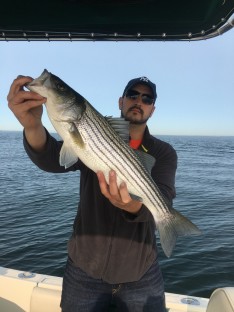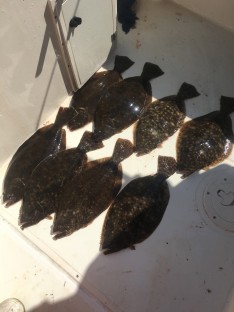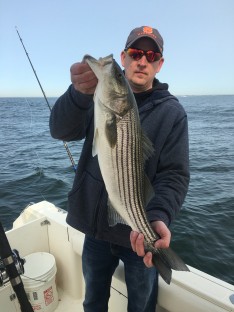 Posted by:
Pursuit of Bass Fishing Charters
Located in: Huntington, NY Phone: 516-238-6445
Pursuit of Bass Fishing Charters. Spend a morning, afternoon, or evening fishing with Capt. Skip Hartmann. He is a USCG licensed captain, and an incredibly dedicated sport fishing guide. Capt. Skip has been fishing the long Island Sound for over 40 years. Expect 100% effort on your trip as Pursuit of Bass Fishing Charters offers a variety of different charters departing from Gold Star Beach(Town of Huntington).Local pickups and dropoffs available!
See All Reports