Red Drum Fishing in Southport/Oak Island, NC
10-19-2015
Today's offshore trip was pushed back to another half day on the beach due to the persistent NNE winds we have had lately. Everyone was kept busy this morning as we were catching Spanish Mackerel, Blues, Trout, and through all this we had an epic bite going on from the big Red Drum. Another great day of fishing on the Yeah Right Charter Boat!!! Our group today consisted of Bill Carbay, Middletown, OH; Mike Butler, Wake-Forest, NC; and Scott Byerly and Dale Foster, Lexington,NC.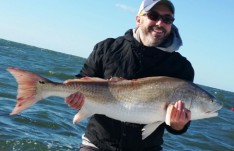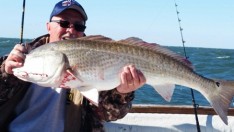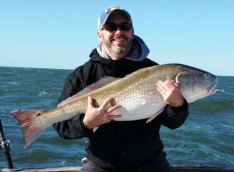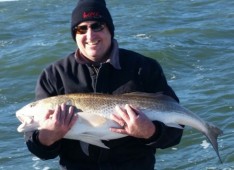 Posted by:
YEAH RIGHT CHARTERS
Located in: South Port, NC Phone: 910 845-2004
The Yeah Right II is a 34' twin diesel sportfisherman that is loaded with fishing gear and electronics to get you fish from nearshore all the way to the gulfstream. Captain Butch Foster has the experience and knowledge to get you the fish. He says that after 53 years on the seas he will "guarantee you fish on his 10 hour offshore trips or it cost you nothing*". Come fish on the charter boat that fishermen prefer and locals recommend and you too will see what it means when we say "FISH ON"!!! Thanks for fishing with us.
4909 Fish Factory Rd Southport, NC 29461
See All Reports