Fall Fishing at its Finest in Southport, NC
09-29-2015
Ben Havris, William Woodard, Wilson, NC; James Smith, Sims, NC and friends went out on the flat Atlantic Ocean with the YEAH RIGHT CHARTERS crew today. Said they would like some grouper, some big fish, and some bottom fish. How about some Big grouper, some bigger fish, and then everyone's limit of reef complex bottom fish.
I love it when you say it's time to go and everyone says I'm ready, I'm wore out!!!!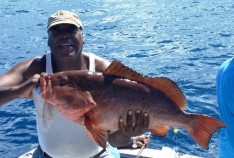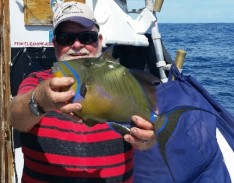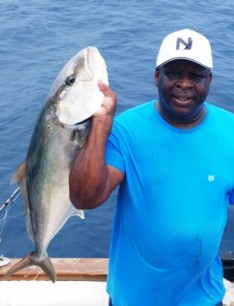 Posted by:
YEAH RIGHT CHARTERS
Located in: South Port, NC Phone: 910 845-2004
The Yeah Right II is a 34' twin diesel sportfisherman that is loaded with fishing gear and electronics to get you fish from nearshore all the way to the gulfstream. Captain Butch Foster has the experience and knowledge to get you the fish. He says that after 53 years on the seas he will "guarantee you fish on his 10 hour offshore trips or it cost you nothing*". Come fish on the charter boat that fishermen prefer and locals recommend and you too will see what it means when we say "FISH ON"!!! Thanks for fishing with us.
4909 Fish Factory Rd Southport, NC 29461
See All Reports