Monster Sea Bass invading Long Island Sound !!!
Capt. Skip and his friends and experimenting around with the bottom to see what's around before their favorite time of year …Hhhuuummm ??? oh yea !!! Oct. 5…Blackfish season…
but before it begins…the Black sea Bass is in full swing with plenty of delicious white meat for the dinner table, and it will only get better…well into the Blackfish season…So Sea Bass…Look Out !!!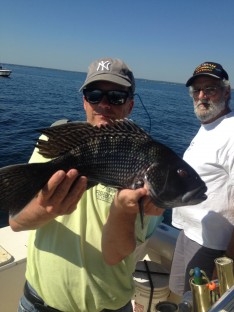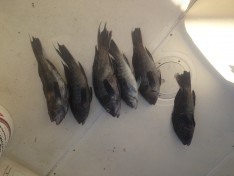 Posted by:
Pursuit of Bass Fishing Charters
Located in: Huntington, NY Phone: 516-238-6445
Pursuit of Bass Fishing Charters. Spend a morning, afternoon, or evening fishing with Capt. Skip Hartmann. He is a USCG licensed captain, and an incredibly dedicated sport fishing guide. Capt. Skip has been fishing the long Island Sound for over 40 years. Expect 100% effort on your trip as Pursuit of Bass Fishing Charters offers a variety of different charters departing from Gold Star Beach(Town of Huntington).Local pickups and dropoffs available!
See All Reports