What a Great Day for the Annual Grandpa's Day out with Grand Kids
"Grandfather of the Year", Bill Herzig, brought his Grand kids out for their annual day of fishing for 2015…
It was a beautiful day, with everyone ready to attack the water…and the fish didn't stand a chance either !!!
Olivia, Avery and Andrew all got right into the action with non-stop rod bending… the crew had fish after fish of Fluke and Sea Robin !!!
The Crew probably had over 50-60 fish, with 6 nice keeper fluke for dinner with Grandma and Grandpa…. The kids learned to be very confident fisherman by baiting, catching, releasing, and just being great deck hands from start to finish…
thanks for sharing your fishing experience with me !!!!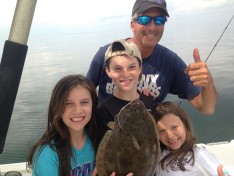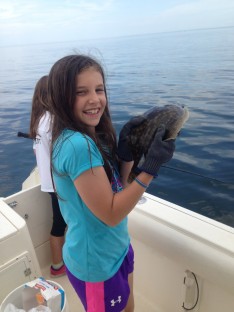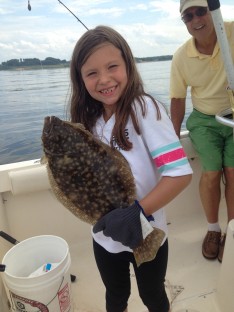 Posted by:
Pursuit of Bass Fishing Charters
Located in: Huntington, NY Phone: 516-238-6445
Pursuit of Bass Fishing Charters. Spend a morning, afternoon, or evening fishing with Capt. Skip Hartmann. He is a USCG licensed captain, and an incredibly dedicated sport fishing guide. Capt. Skip has been fishing the long Island Sound for over 40 years. Expect 100% effort on your trip as Pursuit of Bass Fishing Charters offers a variety of different charters departing from Gold Star Beach(Town of Huntington).Local pickups and dropoffs available!
See All Reports