Team Fante Bangs Up Striped Bass!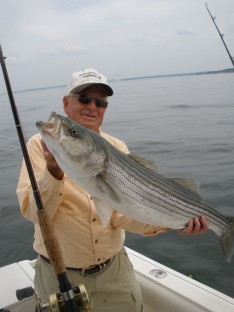 Uncle Al with 16 lb. Bass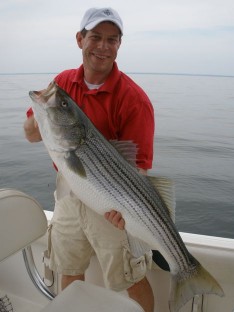 Peter with 22 lb. Bass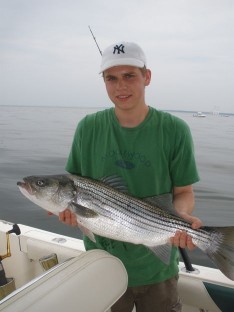 Conner with nice Bass
This Afternoons trip with Peter and Conner Fante and Uncle Al was a repeat of the AM trip. The crew limited out in no time , with fish to 25 lbs. Almost 2 dozen fish were caught jigging with light tackle as well as trolling! Peter was high hook with the big fish of the day, while the others weren't far behind! It was a beautiful night to be on the water,( sunny, calm seas, slamming fish)! WOW!
Posted by:
Pursuit of Bass Fishing Charters
Located in: Huntington, NY Phone: 516-238-6445
Pursuit of Bass Fishing Charters. Spend a morning, afternoon, or evening fishing with Capt. Skip Hartmann. He is a USCG licensed captain, and an incredibly dedicated sport fishing guide. Capt. Skip has been fishing the long Island Sound for over 40 years. Expect 100% effort on your trip as Pursuit of Bass Fishing Charters offers a variety of different charters departing from Gold Star Beach(Town of Huntington).Local pickups and dropoffs available!
See All Reports